| | |
| --- | --- |
| | This article is a stub, meaning that it contains insufficient information on the page. Go and press the edit button so you can help expanding the page. |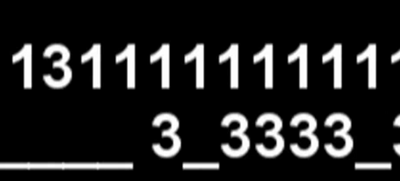 The standard Extended Sparta remix, actually, it's that. A longer version of keatonkeaton999's Fun Times Remix. Nowadays it is mostly known as "Sparta Extended Remix"
Comparisons
Differences between the extended base and the short base:
EXTENDED:
The length of the extended one is 2:05.
It has a part that is challenging to remix called "Teh Epicness".
SHORT:
The length of the short one is 0:57.
It's the easiest Sparta base to remix (although, still, many people fail to remix very well with this one)
History
The extended instrumental was composed by Keaton on March 28, 2007 using his original, short instrumental (then one month old) as a starting point. It was remixed with the "This Is Sparta!" dialogue from the 300 motion picture, and the remix (not the instrumental) was uploaded to his Keaton's World website as a free MPEG Audio Layer III (MP3) track. As happened with the original, short Fun Times Remix, some anonymous YouTubers (not keatonkeaton999) decided to pair the extended audio remix with random 300 GIFs pulled from YTMND (You're the Man Now Dog) and 4channel (4chan) and upload their own pairings to YouTube as "Sparta Extended Remixes" - these are included among the nearly hundred different videos collectively called the "Zeroth Generation of Sparta Remixes", and their uploaders are thus considered the "Zeroth Generation of Sparta Remixers".
History as a Sparta base
The extended instrumental was not being used as a base (unlike its short predecessor) because of its payware nature, until YouTubers with enough money (among them SupDawg444, Tachin1994, and RAVAGE656) decided to buy it and use it for the intention it was designed for.
Famous Remixes Using This Base
Where to Buy It
This is so far the only Sparta base that is payware; it can be bought for less than three U.S. dollars at:
However, reports of people who somehow stole this base are very well known. This is why Jedi787plus is inciting everybody to use instead the "freeware" custom bases and put the standard bases (including the extended one) to definitive rest.
Community content is available under
CC-BY-SA
unless otherwise noted.