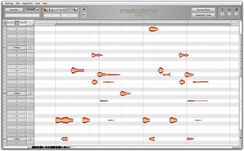 Melodyne is audio software that is used by Sparta Remixers to improve the quality of pitch samples.
When this software started to be used in Remixes?
According to the History, people are still using this program to make better-quality pitch samples since mid-2012.
How do people use this software?
Open Melodyne. Go to the "Correct Pitch" tab. Set each setting to 100%.