roblox3dflash (aka Teh3dSpartan) is an American Sparta remixer who made remixes for around 5 years since the beginning of 2011. Occasionally he makes YTPMVs too.
History
roblox3dflash started his first channel in July 28, 2008. His name came from his username 3dflash which he used in Roblox, but originally he was going to start his channel by the name 3dflash but was taken and so he just added "roblox" in the name instead. He made his first video My Kirby Show in October 8, 2008 which is just clips from the show Kirby: Right Back at Ya! He also made 2 other Kirby videos. His second one was My Kirby Story which is a collection of Kirby drawings created in MS Paint. The third one was Kirby the Movie which is about Kirby and his typical day out when it started to rain. It was about 46 seconds long so not much really happened. Later, he made Annotations Area and D-Man Flims.
In January 25, 2011, he began making Sparta remixes. He was using Adobe Premiere to make them, but because it lacked a BPM grid, the timing was horrible for most of them at the time. In late 2011, he started to use Sony Vegas to make them and so his timing was getting better.
In mid-2013, his account roblox3dflash was terminated by copyright infringements. He returned later as Teh14thSpartan which was his alt account before. Right now, he has 3,200+ subscribers on his new account.
Content
His channel consists of a majority of Sparta remixes with some YTPs too. He usually uses MLP, object shows, and Nickelodeon shows as sources for his remixes. His most popular remix is Squidward has a screaming Sparta 8-bit JE Mix which was reuploaded from his old account, and his recently popular remix "I'm breaking in!" - Sparta Blissful Serenity V2 X Antimatter Remix.
He also has a personal account where he uploads unrelated content from his main channel and his personal life.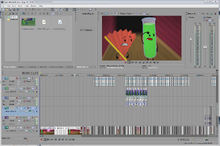 Biography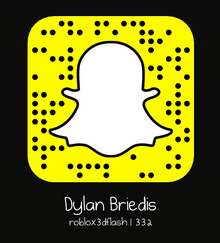 Teh3dSpartan's real name is Dylan Briedis. He is 17 years old and born on November 23, 1998. He is a computer programmer and engineer and spends most of his free time programming or playing PC games.
Social Networks