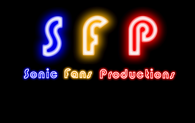 SonicFans468 is the owner of Sonic Fans Productions, which as founded on October 2008. Sonic Fans Productions was originally a "Coop Company" with him and his friend TheGamerofMystery (hence the names SonicFans468 and Sonic Fans Productions). Though later he left, leaving SonicFans468 alone with managing SFP.
SonicFans468 & The Sparta Remix Community
SonicFans468 created his first Sparta Remix in November 2009 using Windows Movie Maker. However due to the limitations of the program, it was very poor. This issue was solved when he started using Audacity for Sparta Remixes in 2010, though there was still a limitation in terms of visuals. On November 2011, he obtained Sony Vegas Movie Studio HD Platinum 11 and he still uses it to this day.
His most popular sparta remix is a Gangmale Style sparta remix, with the remix reaching over 1 million views as of 2017.
He retired in 2014, with his "DPS Very Very Slowly Sparta Remix" being the last Sparta Remix made by him. He retired due to his business with college.
On 2018, he deleted his channel for unknown reasons. Couple remixes were reuploaded by Cyberdeath.
Freestyle
1st Pattern (This freestyle is popular)
1*1*1*1*1*1*11111*1*1*1*11111*1*1122332211223322111111111*1*2222

2nd Pattern
1*111*111*1111112222333344441*2*3*444/4/4/4/4/4/4/4/11112/2/2/2/2/2/2/2/33334/4/4/4/4/4/4/4/1*1*

3rd Pattern
1*_1*_1*11111*__1*1*1*1*11111*__1111222211112222333_333_1*2*3*__

The Sonic Fans Productions Logo
The SFP Intro has been used in almost every video made by him since it's debut in March of 2009. Since then, it has gone through some changes. sometimes the changes were done not long after the previous one was created. Here are the main ones.
Trivia
The original color scheme of his logo was consisting of a green "S", a yellow "F", and a cyan "P".
The original 2009 logo of Sonic Fans Productions was made in the style of the 1970's PBS logo.
Before joining The Sparta Remix Community in 2009, He made animations,YouTube Poops, and "8 Bit" videos (He really used GXSCC). They didn't do so well in terms of views & ratings.
Error: When he made his first sparta remix, the chorus was a bit off.
It is unknown why he did not use his first prototype logo.