XboxRob11 / Cream the Rabbit (from Sonic the Hedgehog/Sonic X)
was a user who made some Sparta Remixes (including parodies of 09noahjohn, C Rocas 2, and 6264jenz videos), uploaded "Nickelodeon" and "Nicktoons" Stuff, and uploaded clips of her on "Sonic X" on 4KidsTV, Nickelodeon or Nicktoons and others. As of 2020, her videos have been privatized and no longer publicly viewable.
Partial history
In 2014-early 2015, Cream joined 09noahjohn to start requesting everyone to make some of her favorite cartoons have a sparta remix and some with "Powerpuff Girls" sources just so everyone could take her request where Princess Morbucks have a sparta remix with different bases like some with the "Madhouse" symbol and some bases with different symbols.
She then decided to become friendly and make Sparta Parisons on PicPlayPost and named it "XboxRob11 teh Ni Hao, Kai-Lan Fan" in 2015-2016. Then, when PicPlayPost allowed people to make the videos longer, she then made another channel called "XboxRob2005" and uploaded them longer (with and without the "PicPlayPost" Logo) in 2016, before naming it into "Teh-Kai-Lan-Spartan 2/​XboxRob11/​CreamTheRabbit99Able/​XboxRob11 / Cream the Rabbit".
She then convinced another user "6264jenz/​Paintbrush (BFDI)" to show her 09noahjohn's videos he had in 2014-early 2015 before he got terminated in June 9th, 2015. He did it and announced to everyone to stop asking him for more 09noahjohn videos because he doesn't have the rest, except a few other ones.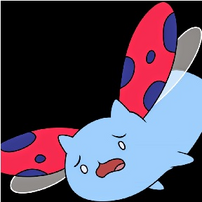 She also posted new videos in her daily life like Cartoon Montages, Closing Logos, Screenbug Clips (from TV-Recordings), Clips from Cartoons (as long as she didn't get terminated) and reuploaded stuff that were deleted or unseen from YouTube or any sites.
Community content is available under
CC-BY-SA
unless otherwise noted.